---
In This Edition
---
President's Message
New Year's Eve Tin Rattle
Nippers Carnival
Club Championships
Life Saving Sports Training & Officials Info
Access the Club Calendar
Trading hours
---
President's Message
---
Dear Members,
We hope you had a wonderful Christmas period and are enjoying the summer hopefully with some beach action.
Nippers is in full swing, with our age managers, water safety, and Nippers Committee doing a fabulous job at organising, managing and delivering the nippers program. With many children missing out on swimming lessons over the Covid lockdown periods, coming to nippers and learning about safety in and around the water is more important than ever. We are extremely fortunate to be able to deliver the program to 225 nippers this year.
We also have 30 young people completing their Surf Rescue Certificate… with a great team of trainers and water safety ensuring their students will have all the skills they need to start patrolling our beautiful beach in just over a week's time.
We all know this is peak season for the Club, however in an effort to keep this newsletter short, I encourage you to join our Inverloch Surf Life Saving Club Facebook group for members, and to follow the Inverloch Surf Life Saving Club – Community Page. These pages will keep you up to date with everything going on around the Club.
Looking forward to seeing you on the beach soon.
Glenn
---
New Years Eve Tin Rattle – Urgent call-out for volunteers
---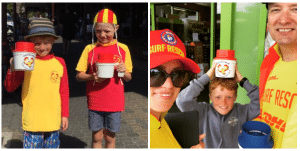 The New Years Eve Tin Rattle is taking place TODAY and we are in desperate need of volunteers to participate. It really is a heap of fun and very rewarding. Our community are wonderfully supportive, and our nippers have a great time rattling their tins and receiving donations. All we ask for is one hour of your time. The meeting point is Ray White Inverloch deck, where you can come and collect a tin. For those willing, we can also set you up with a Square, which will enable you to accept credit card donations and issue the donor with a tax deductible receipt.
You can sign up via Volunteer Sign-up
---
Life Saving Sports
---
Bass Coast Nippers Carnival
A Bass Coast Nippers Carnival is being held at Cape Paterson SLSC on the 7th of January at 9am. This is a great opportunity for the Invy nippers to put their skills to the test in a competition environment. Nippers carnivals are a great way to make new friends at neighbouring clubs and get a taste of what Life Saving Sports are all about. Carnival entry is free. Please register your nipper here.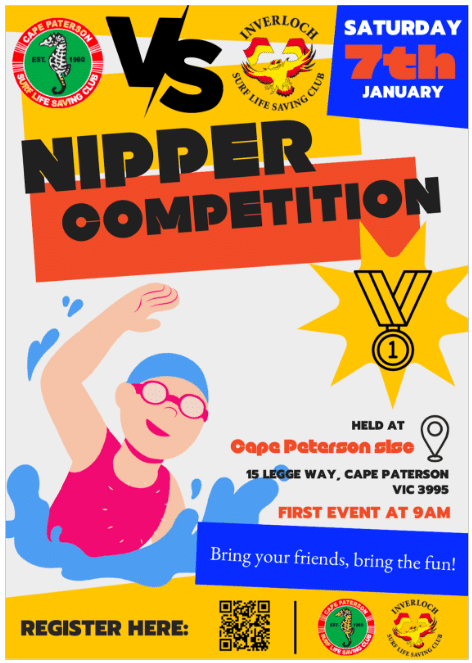 ---
Club Championships
Get ready for another big day of competition and fun at this season's Club Championships. This season members can participate in a range of events including beach flags, sprints, 1km run, Swim and Boards with some patrol competitive relays taking place. The overall points winner for each age group will be crowned the prestigious award of Club Champ for the 2022/23 season.
Make sure to sign up using the link below!
https://forms.gle/SkRtMStU9nBmhXq29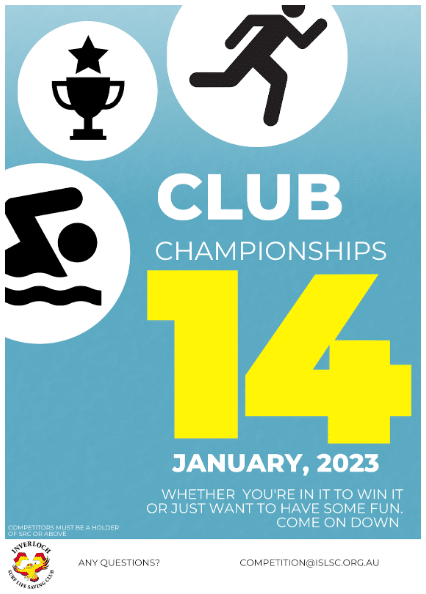 ---
Summer sports skills session
This season the club will be holding weekly skill sessions at the club for members interested in fitness, swimming or boards. Sessions will be held by former coach Dave Cummings and will allow members of all ages to practise and develop their abilities and confidence in the water and on land. More details on dates and times will be published soon.
---
Officials qualifications
We are currently looking for members who would be interested in obtaining their qualification to be an official at life saving sports events. The accreditation covers officiating at Junior, Youth & Senior Carnivals, Pool, Surf Boats, IRB & Lifesaving events and includes the roles of Marshal, Judge, Starter, Recorder. Our athletes cannot compete without meeting Competitor to Official ratios – so we need your help. The qualification is a 2 step process of online learning and a practical assessment at a carnival. Please connect with David Morris, competition director if you have any questions.
---
Season Calendar
Wondering what events are happening around the club, a quick look at the ISLSC Season Calendar will give you all the information. The calendar can be found on the website under the events tab https://islsc.org.au/season-calendar/
---
Membership Renewals
---
A friendly reminder that if you are patrolling or helping at Nippers you need to have paid your membership fees. Renew your fees via this link: https://islsc.org.au/membership/
Any queries please contact membership@islsc.org.au
---
Clubhouse Fobs
---
Any members that would like a fob for clubhouse access please contact Chris at membership@islsc.org.au or on 0402 893 253. Cost is $10 per fob.

---
Trading Hours
---
Deck Bar
The Deck Bar is trading from 4pm daily, until 29th January 2023. Bring your cheese platter, your fish n chips, or whatever it is that takes your fancy… but most importantly bring your friends. The view simply is unbeatable!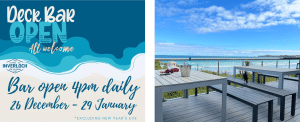 ---
TheKiosk@Invy
The kiosk is trading daily from 7am – 3pm.
Call in and choose from a selection of freshly baked goods, @roastingwarehouse coffee, and kiosk traditionals such as Peters ice-creams, hotdogs, slushies, etc.
---
Clothing Store
The ISLSC Clothing Store is open for business from 8am – 1pm daily, until Saturday 7th of January.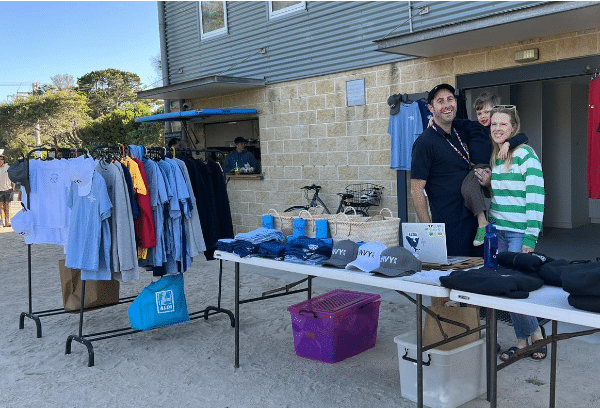 ---
Please support our Sponsors
---