Values
Inverloch Surf Lifesaving Club values the relationships between peers within the club and through the Bronze Medallion course we hope to foster positive relationships between candidates, encouraging teamwork and support for others. In previous years we have found candidates attending bronze courses form a special bond over the week resulting in long term friendships. As the camp leaders are active patrolling members, candidates also have the opportunity to become familiar with more senior members of Inverloch Surf Life Saving Club.
During the course candidates and leaders are representing Inverloch Surf Life Saving Club and are expected to behave in a manner that supports Inverloch Surf Life Saving Club and Surf Life Saving Australia's values.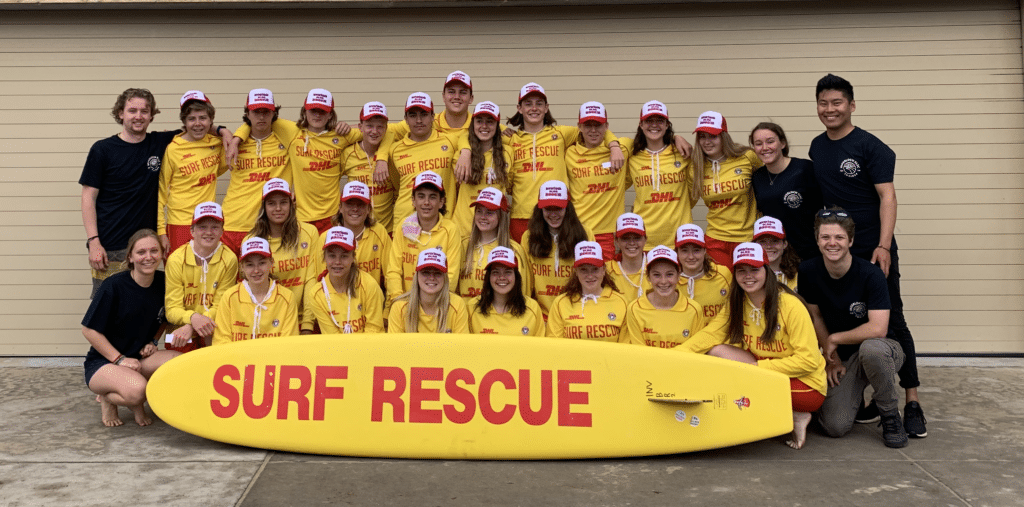 Behaviour expectations – All participants are expected to participate in all activities to the best of their abilities. All participants are expected to show respect, tolerance and inclusion to all fellow participants and course leaders. Participants should expect to be afforded the same treatment from fellow participants and course leaders.
Unacceptable behaviour – Will be addressed immediately, with the participants requested to cease such behaviour. In the event a participant does not comply, or if the behaviour is deemed serious, then parents/guardians will be notified and the participant will be requested to leave the course.
ISLSC has zero tolerance for bullying, harassment and discrimination of any kind. Such behaviour would be deemed seriously unacceptable, parents/guardians will be notified and may result in participants being requested to leave the course.
Mobile Phones – Use of mobile phones outside free time should be kept to a minimum.
Substances – There is a zero tolerance policy for drugs, alcohol and cigarettes. Any individual found with these in their possession will be requested to leave the course.
Accommodation
This year's camp will be held from Sunday the 10th to Saturday the 16th of December. The camp will be held at the Inverloch Surf Life Saving Club clubhouse!
If you would like to chat to us about alternative accommodation arrangements please email chiefinstructor@islsc.org.au
What to bring on camp
If you have not ordered uniform please make sure you bring your patrol cap and patrol uniform to the camp (for photos)
Bathers (more than one pair is suggested)
Doona & bottom sheet or sleeping bag plus a pillow case
Swim Goggles
Wetsuit (full length is preferable)
Rash vest
Beach & Bath towels (more than one)
Running Shoes
Running Shorts/T-Shirt (more than one pair)
Sunscreen, sunglasses, hat, and long sleeved shirt
2 drink bottles
Toiletries (toothbrush, toothpaste, shampoo, deodorant, etc.)
Warm clothing/Wet weather gear
Warm jumper or dressing gown to throw over bathers
A torch
Feminine hygiene products (if required)
Food and Snacks
The camp's food will be prepared and catered for by Inverloch club members. Candidates are welcome to bring any personal food (eg. lollies or snacks) or any other food that may be desired during the week. If you have any dietary requirements please specify them on the camp medical release form to ensure we can cater for your needs.
Training
Candidates will be trained in fitness, water work, first aid and resuscitation through scenarios, theory and practical work. All course leaders volunteer their time and are qualified training officers from within the club. Supervision will be provided at all times with appropriate water safety provided during water work. Leaders and candidates will have access to a mentor who can provide further support should it be needed.
Course Online Learning
Throughout the course candidates will need to complete online learning as part of the Bronze award. This online learning is accessed via mt.lsv.com.au
You need to click launch to begin online learning.
Public Safety and Aquatic Rescue Manual (35th Edition)
This is an online manual that needs to be purchased via SLS Members Website and downloaded onto the SLS Publications App. The online manual is required for online learning and classroom learning throughout the course. Please refer to attached instructions to download the manual.
PLEASE Bring a laptop for interactive learning
Pre-requisites
You must be at least 15 years of age on the date of final assessment. 13-14 year olds can register for our Surf Rescue Certificate (SRC).
You must be able to swim 400m in under 9 minutes in a pool of at least 25m in length, or over a measured open water course, prior to undertaking any water training or assessment activities.
Assessment
Assessment will be held on the final day of the course. This includes a multiple choice exam and testing knowledge of first aid, signals, resuscitation, patient carry techniques, patient assessments, radio communication, as well as all the practical components including; run-swim–runs, rescue techniques on board and with tube, a number of different patrol scenarios and surf awareness. After successful completion participants will be qualified to patrol.
Course Outcome
Contribute to the management of work health and safety (WHS)
Follow workplace procedures for hazard identification and risk control
Describe surfing and environmental conditions and hazards
Recognise appropriate beach types, conditions and areas in the surfzone for bathing
Explain the functions of various systems in the human body
Perform cardiopulmonary resuscitation (CPR) techniques
Perform basic resuscitation techniques
Identify basic patient management techniques
Communicate in the workplace
Perform radio communications using approved SLSA radios
Perform patient approaches, support and escapes aided by equipment on a conscious and an unconscious patient
Identify people in distress in an aquatic environment
Perform surf skills
Perform patient retrieval and support unaided by equipment
Set up a patrol and describe your role on patrol
Demonstrate standard patrol practices
Work as part of a team
Improve fitness
Cost of the course will be confirmed before enrolments open.
Please Note
Candidate numbers are limited to 24 People (First in first served)
If you have any further questions please email: chiefinstructor@islsc.org.au